Olympic Games Ebook (Download)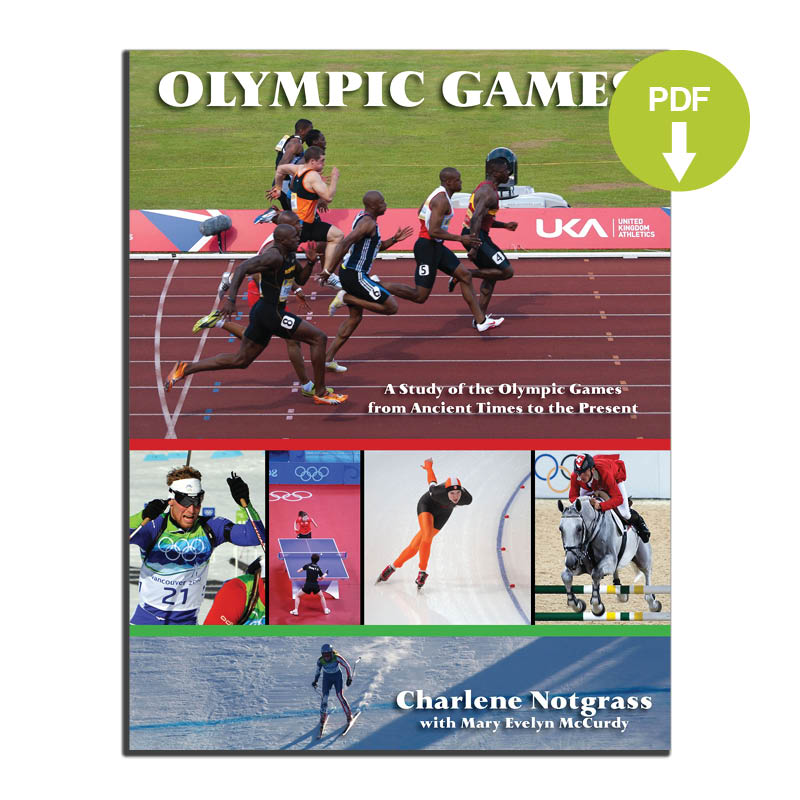 Olympic Games Ebook (Download)
What is the history of the Olympic Games? Who is the International Olympic Committee? Which countries compete in the Olympic Games? Where have the Olympic Games been held? Which sports are included in the Summer Olympic Games? Which ones are held in the Winter Games? What is the history of Olympic sports? What does the Bible say about athletic competition? Find out the answers to these questions and much more as you have fun exploring the Olympic Games.
This study offers Bible study, history, geography, physical education, sports vocabulary, creative writing, grammar activities, and puzzles. Students learn about both the Summer and Winter Olympic Games as they read and complete activities in the curriculum, so you will need one book per child. The book features full-color photographs and historic black-and-white photographs of Olympic athletes, competitions, and host cities. Each lesson takes about 15-30 minutes.
What Others Are Saying
Absolutely Loves
"My 14-year-old son
absolutely loves
the Olympics unit study. He has cerebral palsy and Asperger's syndrome and has been a huge Olympics fan for many years. He's memorized thousands of dates, athletes' names and events, record times, medal results, etc. He participates in the Special Olympics. The Olympic unit study has been perfect for him!"
(Jenni C., Michigan)
Excellent Value
Biblical Application
"My favorite thing about this study was the written activities with every lesson. Since I have children with attention problems this gave them something to do with their hands as well as learning about history at the same time. This could easily be a stand alone study, but we chose to also supplement library books, videos and Internet resources along with it. More importantly I was impressed with the Biblical aspect; the verses and
biblical application was perfect
for our family. (I love to put everything we learn into a biblical perspective and this study helped me do that.)"
(Review at Books Tell Stories)