Exploring Government Text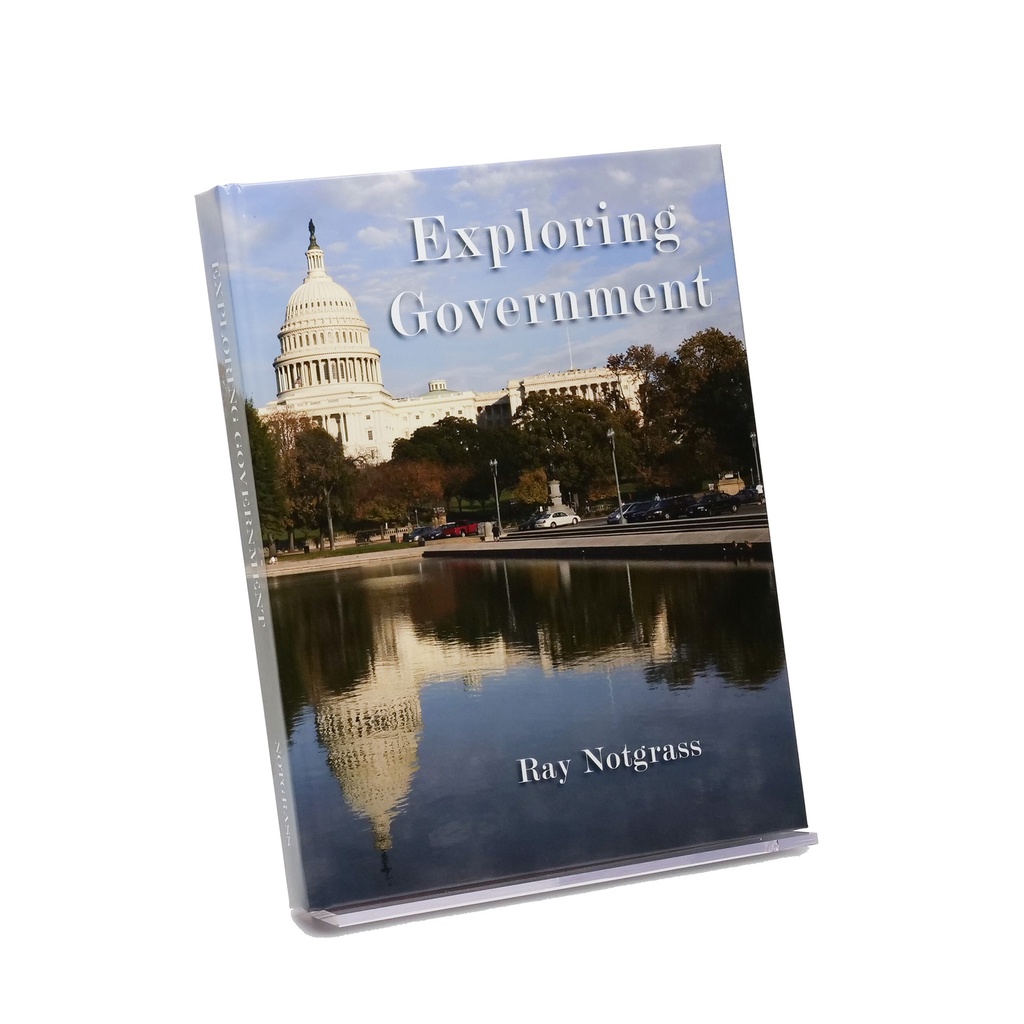 Exploring Government Text
New 2023 Edition at the Printer
The new edition of Exploring Government is at the printer. If you pre-order the Curriculum Package or Bundle by November 30, you can get free shipping. We anticipate being able to ship the books by mid-December. You can add additional items to your order and still get free shipping, but we will ship everything together when Exploring Government is ready.
This book is NOT compatible with the older 2016 edition of Exploring Government. Please contact us with any questions.
The Exploring Government text includes 75 lessons on federal, state, and local government.