Exploring Government Guide for Parents and Answer Key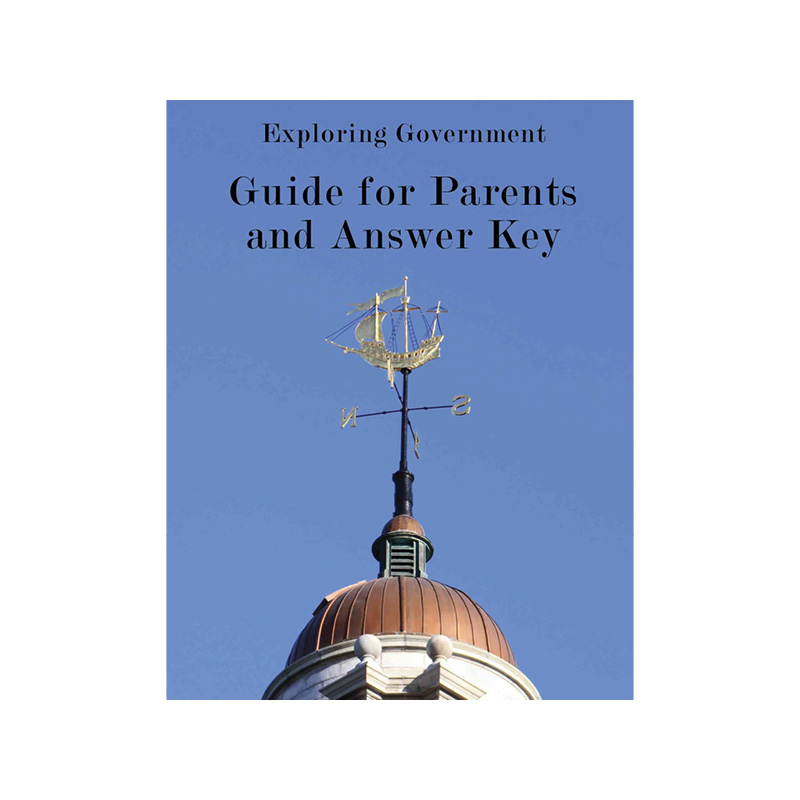 Exploring Government Guide for Parents and Answer Key
New Edition at the Printer
The new edition of Exploring Government is at the printer. We anticipate being able to ship the books by mid-December.
This book is NOT compatible with the older 2016 edition of Exploring Government. Please contact us with any questions.
This book includes information for parents and teaching the course; notes about the literature; and answers for all of the lesson review questions, quizzes, and exams in the Quiz and Exam Book.
This answer key is available as a free download.