Exploring America Audio Supplement (Download)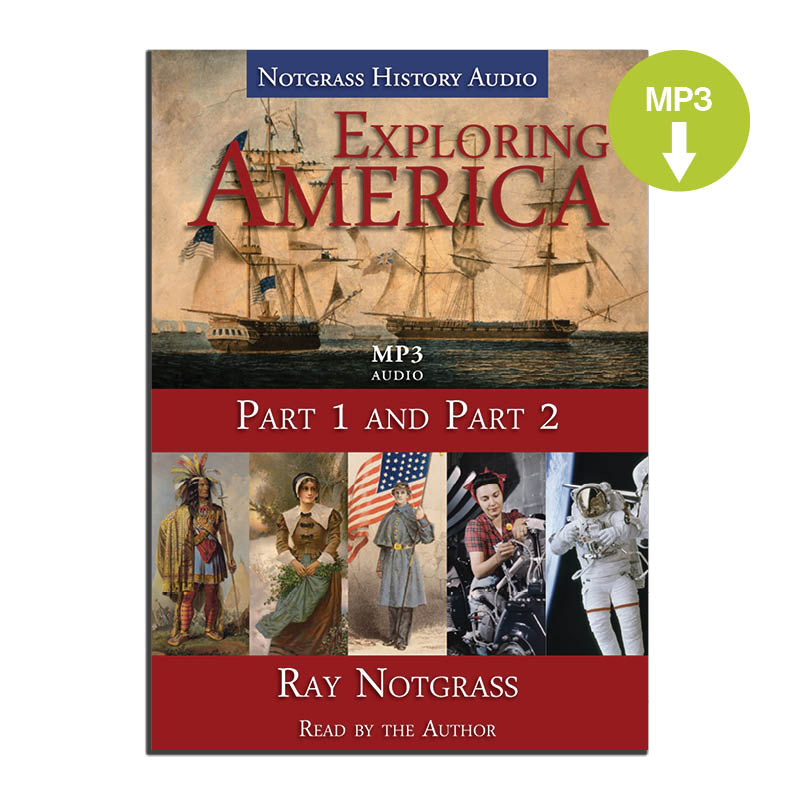 Exploring America Audio Supplement (Download)
These MP3 files are an audio supplement to the Exploring America curriculum. This audio is intended to be used alongside the printed curriculum.
You will receive audio recordings of the 150 lessons from Part 1 and Part 2 of the Exploring America Curriculum Package. The downloads do not include the lesson assignments, the selections from American Voices, or any student review material.
Approximate Listening Time: 36 hours
Listen to a Sample
Permission to Reproduce: Notgrass History grants to the original purchaser of these digital files the right to copy them to compatible electronic devices for the exclusive use of that person's household. This permission may not be transferred to another person or household. These files may not be shared online or distributed in any other way.